Introduction to RSD
The standardized RSD identification system was developed by the SFDA (Saudi Food and Drug Authority), to trace the whole supply chain for medicines made and imported into Saudi Arabia. The track and trace system ensures that fake medications are quickly found and eliminated from circulation from the point of manufacturing until it reaches the customer.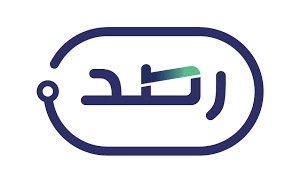 Manufacturers and importers must register with the SFDA, as must every other stakeholder; manufacturer, supplier, warehouse, hospital or pharmacy. The SFDA has additional methods, such as streamlined reporting of adverse responses, to monitor consumer verification of pharmaceuticals.
To maintain effectiveness and integrity in the operations, changes have been made to the management and control of the medication supply chains progressively. The early 2019 implementation of the SFDA laws and standards resulted in significant changes in the health sector. The SFDA was required to adopt and execute GS1 (Global Standard One) standards for pharmaceutical items, which included over-the-counter drugs, in order to improve a trustworthy tracking system. The safety, visibility, and effectiveness of supply chains across physical and digital channels are improved by the GS1 (Global Standard One) standards. The SFDA has always had the vision and goal of making sure that the pharmaceutical supply chains are safe, organized, and satisfy the individual demands of all stakeholders. With such a lofty objective, it is obvious that compliance with the established rules and regulations is necessary for success.
What Pharmaceutical Companies need to do
Implement the GS1 (Global Standard One) 2D Data Matrix which includes
GTIN (Global Trade Item Number)
Expiration date, format YYMMDD
lot/batch number
Alphanumeric Serial number, variable in length with up to a maximum of 20 characters,.
SFDA allows different variants of the printed information. In most variants, the expiration date must also be printed on the outer packaging in human-readable form.
Pharmaceutical companies in Saudi Arabia are mandated to deploy the GS1 (Global Standard One) Data Matrix Barcodes for the sole purpose of tracking and tracing the drugs. In addition, the drug companies have to ensure their drugs have been approved and registered before being supplied to the market.
As proof of approval and registration, each drug has to have a Saudi Arabia Drug Code (SADC) assigned to it. This is done by the Saudi Drug Code (SOC). The SFDA also mandates the use of RSD Stakeholder Management and Operation Portals to ensure all information concerning shipments is disclosed to Saudi authorities. The pharmaceutical companies that have already adopted the RSD systems will only deal with online registration and thus terminate the setbacks associated with manual registration of data. Subsequently, the global location numbers have to be issued to products. This gives them a unique identity when it comes to their tracing.
Aggregation Requirements
Since October 2019, aggregation of individual packages has been mandatory in Saudi Arabia. An 18-digit Serial Shipping Container Code (SSCC) must be applied at the carton and pallet level. Each whereabouts of an aggregated drug unit will be marked via the GLN (Global Location Number).
Initially, only human medicines will be tracked throughout the supply chain but eventually will include other healthcare products as well including medicines for animals. Some products are exempt from the track-and-trace process in Saudi Arabia which include, for example, not for sale sample units, medicines for personal use, or those approved for repacking. This will also eventually extend to food and medical technology sectors.
The complexity of the Saudi Arabia pharmaceutical requirements shows the urgent need for companies to act fast in implementing the regulations. It is quite evident how the health economy would benefit from adhering to the SFDA requirements resulting in enhanced patient safety.
Final Thoughts
Compliance in Saudi pharma is complicated. Pharmacies, warehouses, and manufacturers all have a lot to consider. Although the deadline for implementing aggregation requirements has been moved about a bit, the August 20 deadline should still be taken seriously.
Now is the perfect moment to start preparing. You may meet all Saudi pharma compliance regulations with the aid of MIST. You can maintain track of every product in your supply chain and make sure you are adhering to all SFDA rules, or laws in any nation, with the use of our MiDTTS (MIST Data Track and Trace System), which is our trademark.
Contact us for further details. Our supply chain specialists are available to assist.